The Nigerian Communications Commission (NCC) has fined MTN Nigeria and Globacom Ltd a total of N34 million for breach of the Mobile Number Portability (MNP) business rules and regulations.
The regulatory body made this known in its "2015 Q4 Compliance Monitoring and Enforcement Reports'' obtained by the News Agency of Nigeria (NAN) on Sunday in Lagos.
In the report, NCC noted that of the N34 million sanction for number porting breach, Globacom was fined N22 million, while MTN was fined N12 million.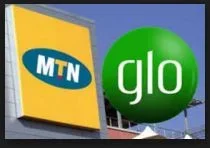 According to NAN, in the "2015 Q3 Compliance Monitoring and Enforcement Reports'', NCC had resolved to monitor and sanction violations with MNP process time obligations said "to address the increasing cases of port request rejections''.
The commission said that series of compliance checks were carried out regarding timer violations by Donor operators with respect to "validation and deactivation responses'' which had timelines of 2 hours and 1 hour respectively.
According to the Q3 report, there is a timer deactivation violation by MTN, regarding a Corporate Port request of over 109 lines belonging to Nigerian Breweries Plc.
Read More: Vanguard