Ali Ndume, former senate majority leader, this morning said Bukola Saraki is not fit to be President of the Senate.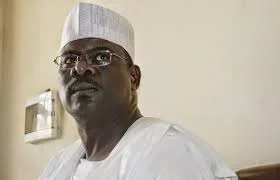 Ndume made the remark during an appearance on the Sunrise Daily programme on Channels TV.
Ndume said, "All of us (Senators) are being accused. myself has been accused of sponsoring Boko Haram. And I am still going to Court, I contested for the Senate and won. The constitution says you are innocent until proven guilty beyond reasonable doubt.''
"The Senate President is in court, so many Senators are going to Court and yet they are sitting there in the chamber as Senators. So if you say because of the accusation hanging on your neck, you should be disqualified from a position, then I am not suppose to be sitting here as a Senator and Saraki is not suppose to be sitting up there as the Senate President and so many Senators in the chamber".
See video below: