Steven Pratt was supposed to begin his life anew in October of 2014 after he had served 30-year prison sentence and gone home to Atlantic City, New Jersey, where his family held a party to welcome him.
But a violent history repeated itself all too soon.
According to WashingtonPost, Pratt was 15 when he got into an argument with his next door neighbor, Michael Anderson. Court records show that Anderson was a father figure of sorts to Pratt.
On October 11, 1984, he asked Pratt and his friends to vacate a hallway in their apartment building where they were noisily hanging out and smoking marijuana.
Angered by Anderson's request, Pratt retrieved a lead pipe from his apartment and approached Anderson with it in hand. Anderson wrestled the pipe from Pratt's grasp, striking him on the face.
Then Pratt's mother entered the room, and Anderson left.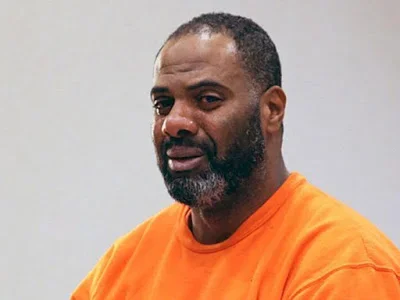 Hours later, Pratt knocked on the door of Anderson's apartment. When the neighbor appeared, Pratt asked him if he recalled their fight earlier that day, then shot him dead.
Pratt was tried as an adult for the murder and began serving his sentence at a maximum security prison.
Thirty years later, he was released. Pratt was now 45 years old.
When he got out, he returned to the Atlantic City neighborhood where his 64-year-old mother, Gwendolyn Pratt resided, the Press of Atlantic City reported.
Neighbours told the Press of Atlantic City that Gwendolyn Pratt was "kind and impeccably dressed." She took a 6am bus to work every day without fail.
On the Sunday morning after Pratt's release, police found Gwendolyn dead from blunt injuries to the head. Pratt was charged, and at his initial court appearance, he wept.
"I have failed," Pratt told the judge, his voice barely audible, the Press of Atlantic City reported. "I don't want a trial. I'm guilty."
He officially pleaded guilty to manslaughter this week. He is expected to be sentenced to another round of 25 years in prison, according to report.
WashingtonPost