A new militant group, the Niger Delta Warriors, has issued a 14-day ultimatum to President Muhammadu Buhari to sack the Secretary to the Government of the Federation, Babachir Lawal.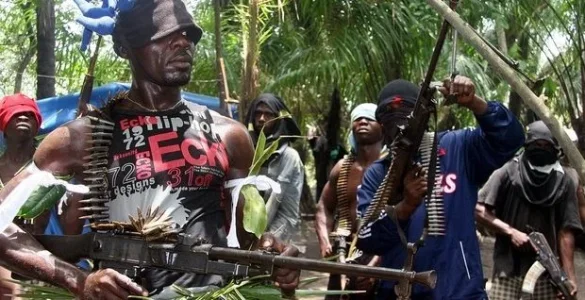 The militant group also called for the removal of the Chairman of the Economic and Financial Crimes Commission, Ibrahim Magu.
It warned that if the Federal Government failed to sack the duo within the 14 days, youths in the Niger Delta would embark on mass protests in major cities of the country, including Abuja.
In a statement issued in Port Harcourt on Saturday, the spokesperson for the group, General Hart Bradford, said its position was in the light of the fight against corruption by the Federal Government.
Bradford said, "We are giving the President 14 days ultimatum to sack the SGF and the EFCC chairman, otherwise we shall have no option than to carry out mass protest in Abuja and other cities across the country until the SGF and EFCC chairman leave office."
Bradford also warned the FG to stop denigrating the family of former President Goodluck Jonathan, noting that the probe of Mrs. Jonathan was a direct attack on the entire family.