Nigerian naira continued to extend gains at the parallel market as Central Bank of Nigeria aims to unified the official and parallel forex market.
Table below shows today's (22/03/2017) exchange rate of the Nigerian Naira against the Dollar, Pound and Euro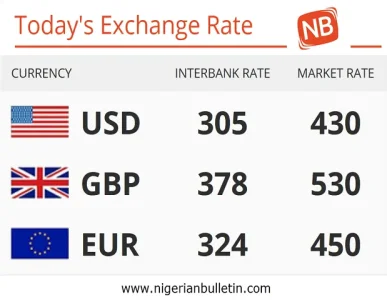 On Tuesday, the Naira made great recovery, rose 5.81 per cent to 430 against the United States Dollar at the parallel market.
The massive gain came as the CBN injected additional 180 million dollars since February when it started its intervention to meet bids for wholesale auction and requests for invisibles such as medicals, school fees and personal travel allowances.