The Federal Government has adopted some measures to reduce the price of food items in the country.
Minister of Agriculture, Audu Ogbeh stated this on Wednesday while addressing State House correspondents at the end of the meeting of the Federal Executive Council, FEC.
Mr. Ogbeh said the task force of food prices submitted an interim report to the council on Wednesday and the committee had identified that the hike in cost is "not due to shortage but high cost of transportation".
He said food items are generally moved across Nigeria with heavy trucks and the price of diesel which has gone up has therefore, led to increase in prices.
He said the government had therefore, decided to "start using railway wagons to transport food items."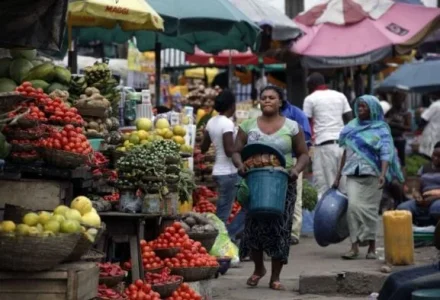 The minister said the use of wagons to transport cattle from the north to Lagos has already greatly helped in reducing cost and will be replicated in food distribution.
"We will also work with state governments to reduce delays experienced by trucks along the roads through all sort of taxes by local governments," he said.
Mr. Ogbeh also said the government has decided to adopt the "Ivory Coast model" in which trucks distributing food items are given special labels.