A white man whose nationality is yet to be disclosed, was reportedly arrested inside Sambisa Forest as Nigerian troops cleared Boko Haram insurgents out of their last fortress on Thursday.
"The man is under custody and providing positive information", said a soldier, who just returned to Maiduguri from the liberated forest.
NAN quoting Daily Trust on Sunday said the soldier said while hundreds of Boko Haram fighters were killed during the offensive that began about a month ago, many others were captured alive while attempting to flee.
"Hundreds of Boko Haram captives, including men, women and children have been freed and taken to safety.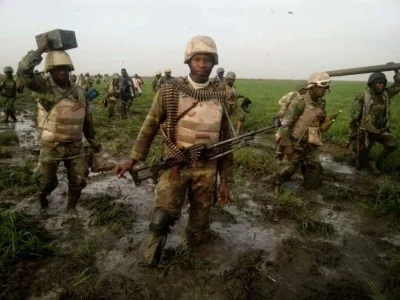 "All I can tell you is that no big Boko Haram commander is alive in the Sambisa; we are in control of the forest.
"It took months of planning and mapping because of the size, difficult weather and other factors in the Sambisa Forest."
The source said that one of the major factors that delayed the takeover of the insurgents' hideout was the thousands of people, including those living in villages around the vast forest that were being held as human shield by the Boko Haram leaders