Nigerian Airforce, NAF has announced that they have joined Economic Commission for West Africab States, ECOWAS armed forces stationed on Gambia - Senegal border waiting to move on Yahya Jammeh.
Senegalese troops had been seen moving towards the Gambian border in a show of force to pressure President Yahya Jammeh to stand down.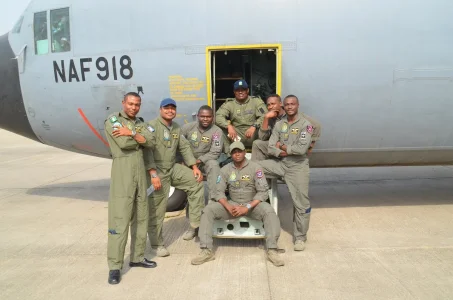 ECOWAS had gave Yahya Jammeh midnight January 18 as deadline to quit and Nigeria has sent an air force contingent to Senegal in suppo...
Gambia's army chief on Wednesday said that he would not order his men to fight other African troops if they enter Gambian territory.
Yahya Jammeh shock victory in the 1 December election plunged The Gambia into crisis