The Nigerian army has confirmed Wednesday's early morning twin suicide attacks in Ummarari village, near Molai, in the outskirts of Maiduguri, Borno State.
A statement by army spokesman Colonel Sani Usman said the attacks were carried out separately by two female carriers of Improvised Explosive Devices (IEDs).
It said the first attack targeted a mosque, while the second blast was about 50 metres away, a few minutes later.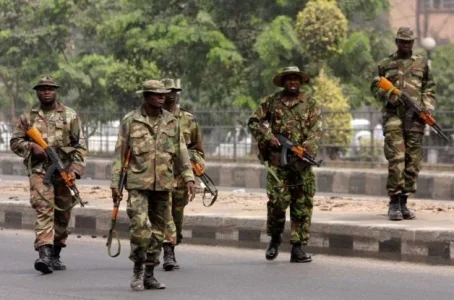 Usman stated that 22 people were killed and 18 others sustained various degrees of injuries.
"While we commiserate with the families of the victims of this dastardly act, we wish to reassure the public that we would continue to rout the remnants of the Boko Haram terrorists wherever they may be hiding.
"We will not rest on our oars until all those that masterminded these latest heinous and other similar crimes are apprehended and brought to justice," Usman said.