Justice B.O. Quadri of the Federal High Court, Abuja, has sentenced a 55-year-old female pilgrim, Binuyo Basirat Iyabo, to 10 years imprisonment with hard labour. She was caught last September while smuggling 76 pellets of cocaine to Medina, Saudi Arabia.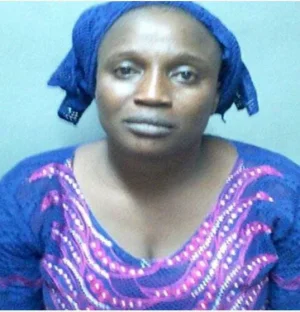 In his judgment, Quadri said the sentence would serve as a deterrent to others. He said further that the hard labour was added to the sentence because the convict failed to reveal the identity of her sponsors.
Binuyo tested positive to narcotic ingestion at the Abuja airport, while on pilgrimage to Saudi Arabia last September. She was immediately placed under observation, where she excreted 76 pellets of cocaine. .
NDLEA commander at the Abuja airport, Hamisu Lawan, said the convict, married with three children and a trader at Dosumu market in Lagos, in her statement, agreed to smuggle the drugs for a fee.
"I wanted to expand my cosmetic business but I have no money. My sponsor offered to foot my expenses to Saudi on pilgrimage. I was excited until I was asked to take drugs along. I wanted to decline but considering the offer of N1m, I accepted," she stated.