Nigerian Senators on Thursday argued about the nationality of menacing herdsmen allegedly killing in many states, with many lawmakers dismissing claims that they are from neighbouring countries and are not Nigerians.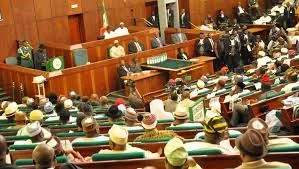 The senators were considering a motion on the recent attack on a community in Enugu where dozens were killed.
Speaking on the issue, Isa Misau (APC-Bauchi State) said the rampaging herdsmen were not Fulani as they came from neighbouring countries "to attack soft targets".
But the Senate Leader, Ali Ndume, said he could not believe the herdsmen were from Mali, adding that the Nigerian Government has a responsibility to ensure security and welfare of citizens.
He said the country had to take "serious and major" steps towards solving these "senseless killings".
Adding to the debate, Ben Bruce, from Bayelsa State, expressed fear that there could be reprisals, warning against a time when things could go "awry and out of control".
As a panacea to the herdsmen-famers clash, Emmanuel Paulker, from Delta State, encouraged the creation of ranches.
"Those who own cattle should have their own ranches," Mr. Paulker said.
The Minority Leader, Godswill Akpabio, representing Akwa Ibom, disputed the claim the rampaging herdsmen are from neighbouring countries, such as Mali and Niger.
Dismissing the claim as "political statement," Mr. Akpabio said "95 per cent of them are Nigerians".
Harping on Mr. Adeyeye's point, he called for empowerment local vigilante groups.
In its resolutions, the Senate condoled with Enugu State and observed one-minute silence in honour of citizens killed.
The Senate resolved to send a delegation to be led by Mr. Ndume to console with the people and make on-the-spot assessment.
It also asked the Police to take urgent step to bring the culprits to book.
Additionally, it said its relevant Committees would meet to find lasting solutions to the crisis.
Source: Premium Times