A former governor and minister of Education under President Umar YarAdua, Senator Sam Egwu (PDP, Ebonyi North) yesterday urged Nigerians to support President Muhammadu Buhari to succeed, saying if he fails, Nigerians will suffer.
Egwu, who is the chairman of the Senate Committee on Industry, said Nigerians must key into the programmes of the present administration for the success of the country.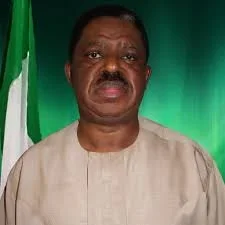 "My concern now is how the president will succeed because if he doesn't succeed all of us will suffer. We want a positive change and we will support it. Buhari must succeed," he told DailyTrust.
"Even though we are of the PDP, we will support him to succeed in the interest of the country," he said.