Tiwa Savage, beautiful singer and award-winning brand ambassador has finally broken the haze of silence that greeted allegations that she was on the verge of quitting her marriage and officially divorcing her husband, Tee Billz (born Tunji Balogun) after unconfirmed reports that she recently moved out of her matrimonial home after her husband allegedly beat her.
Emotions went wild on her husband's Instagram page after he sent her a message showing he had selected her as his 'Woman Crush Wednesday' (WCW - a Twitter term [#WCW] that encourages social media users to share pictures of females they admire and find very attractive).
For a couple already rumoured to be on the verge of going their separate ways with allegations of infidelity, domestic violence and battery already flying in different directions, this was a big deal.
The only thing that was bigger than Tee Billz's message was his wife, Tiwa Savage's reply and when it finally came, it read, "All day Everyday."
This reaction from Tiwa Savage was met by emotionally laden message from fans who reminded Tiwa Savage how beautiful she and her husband looked together and how much they looked up to her as a role model. One of the most remarkable read, "I love this. God bless your union - That was the prayer @ wedding and I pray it will be forever."
#TiwaSavage #TeeBillz #TiwaSavageMarriageNews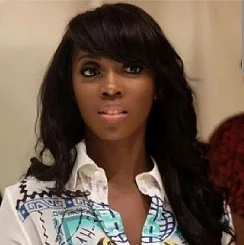 The image Tee Billz posted with a message to his wife, Tiwa Savage