The Christian Association of Nigeria (CAN), has criticized remarks made by Nobel Laureate, Wole Soyinka, that religion will destroy Nigeria if not tamed.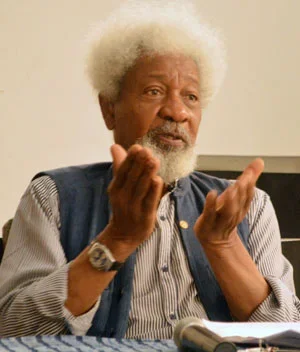 Soyinka made the statement at a book presentation in Abuja last Thursday.
He said: "I would like to transfer that cry (by President Muhammadu Buhari on corruption) from the moral zone to the terrain of religion. If we do not tame religion in this nation, religion will kill us."
Reacting to this statement, CAN's National Director, Legal and Public Affairs, Kwamkur Samuel, insisted that religion was not responsible for Nigeria's problems.
"With due respect to Prof. Soyinka, it is not true that religion is the bane of Nigeria's stability. No genuine religion promotes killings and destruction of lives and property.
"It is unfair for the Nobel laureate to project religion as a problem when it is the faithful believers that are praying and sacrificing to keep the nation moving," Samuel said.
"Christianity preaches peace in all its ramifications. I challenge the professor to identify one attack on any community in Nigeria that was reported to have been carried out by Christians.
"Let him show any terrorist group by whatever name that shouts the name of Jesus before attacks or claim they are fighting for Jesus.
"We are sad that the so-called religious killing is persisting because our prominent leaders are not ready to call a spade by its real name", he added.
He also asked Soyinka to question security operatives, on why some suspects had not been prosecuted.
"Why would a woman will be murdered in cold blood by known neighbours, yet they will be set free without prosecution like it happened in Kano? Nigeria will be far from getting to any solution," Samuel added.