The Ijaw Youths Congress, IYC, has warned the Federal Government against its plan to arrest former President Goodluck Jonathan over the ongoing probe of massive fraud and embezzlement that allegedly rocked his administration.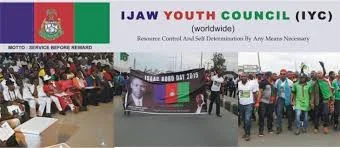 The youths, gave this warning in Effurrun, Delta State, during the 2016 annual Major Isaac Boro anniversary celebration with the theme, "The ideals of Adaka Boro and the renewed militancy in the Niger Delta: The way forward."
The IYC president, Udengs Eradiri, urged the APC-led Federal Government to probe the Halliburton bribery case under ex-President Olusegun Obasanjo, if it wanted Nigerians to take its anti-corruption campaign seriously.
Prominent rights activist, Tony Uranta, who also spoke at the occasion said, "Isaac Boro and Ken Saro-Wiwa died fighting for the emancipation of the Niger Delta, later we had Asari Dokubo, Tompolo and others. But because Tompolo was taken out, new faces have come up."
Uranta called on Buhari to reassure Niger Delta youths that the amnesty programme would not be cancelled if the peace in the region was to be sustained, noting that there were many beneficiaries who had not gone on training.
He said the cancellation of the programme would further throw the region into another rounds of militancy which would negatively affect the nation's already dwindling economy.