The Nigeria Union of Journalists, NUJ, Federal Capital Territory, FCT, council has condemned in strong terms the senseless killings of villagers and wanton destruction of property by suspected herdsmen across the country.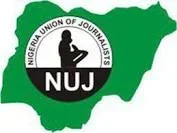 The NUJ urged the security agencies in the country to work with the federal government's directive to crush all terrorists groups.
This was contained in a communiqué issued by its chairman, Comrade Paul Ella Abechi, which called for the disarmament of the cattle rearers, and demanded that security agencies should thoroughly investigate their source of arms.
The communiqué read, "Security agencies should step up actions to fish out all perpetrators of this evil act while NUJ would not accept any group in Nigeria that would want to insult the sensibility of Nigerians by taking up arms against the state and attacking others with impunity."
The union also demanded that the security agencies expedite actions to unveil all those responsible for the Agatu and Enugu killings.
NUJ further threatened to go against any group that would make Nigerians live in fear.