Lagos state monarch, Oba of Lagos, His Royal Majesty, Rilwan Akiolu, on Thursday gave a sound warning that no politician should think of contesting the governorship election in Lagos in 2019 against the incumbent governor Akinwunmi Ambode, because there is no vacancy for the position.
Akiolu said those that may be nursing such ambition to contest against Ambode not to waste their time.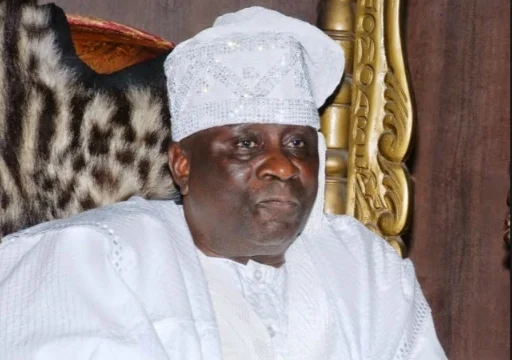 The monarch, who spoke at the 21st Convocation ceremony of LASU held at the university's auditorium complex said the present governor, Akinwunmi Ambode, was performing well and should be given a second term of four years in office.
"That was why about nine months to the 2015 governorship election, I told residents of Lagos that Ambode will be the next governor of the state either they vote or not but many doubted me.
"Few days ago, one of the aspirants greeted me and alleged that I halted his ambition. No one should come out in 2019 and declare his ambition. The only way to avoid not wasting their money is to support Ambode and his deputy to rule Lagos for the next six years," he said.
The monarch added that any politician who refused to obey his directive would waste his or her money.
He said even though he believes that it is God who crowns a leader, Ambode would contest and win the 2019 governorship election.
Nigerian Bulletin recalled that the monarch came under fire when he was reported to have threatened Igbo residents in Lagos to cast their votes for the governorship candidate of the All Progressives Congress, Akinwunmi Ambode.