Barack Obama's spokesman Kevin Lewis has discredited claims by President Donald Trump that the former President hacked his phones during the campaign.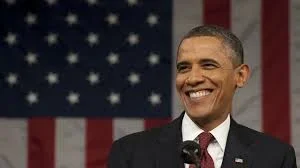 READ:
Obama Hacked My Phones - Donald Trump
In his statement, Mr Lewis said a "cardinal rule of the Obama Administration was that no White House official ever interfered with any independent investigation led by the Department of Justice,'' BBC reports.
Ben Rhodes, who was Mr Obama's foreign policy adviser and speechwriter, also addressed Mr Trump's claims in a tweet, saying: "No President can order a wiretap. Those restrictions were put in place to protect citizens from people like you."