Former president Olusegun Obasanjo hands still very dirty in a deal associated with the August 1, 2016 modified re-concession agreement of Ajaokuta Steel Company of Nigeria (ASC), Kogi state activist said.
Kogi State born activist and legal practitioner, Barr. Natasha Hadiza Akpoti who has continually decried the mismanagement of the steel company , alleged in an open letter to Nigerians, entitled: "Corrupt Practices Surrounding Ajaokuta And Itakpe" that the former Attorney General of the Federation, Mohammed Bello Adoke and current Minister of Steel and Solid Mineral Kayode Fayemi were also culpable.
Barr. Akpoti further alleged that "Obasanjo's washed hands are still very dirty."
She revealed that while Nigerians are deceived into believing we are still dealing with "Indians, Gov. Bello Yahaya of Kogi state knows who the real owner of GINL is."
She said that even though the Ajaokuta steel is a federal project, I urge the Governor to act fast.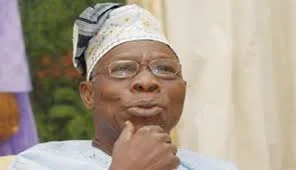 The Legal practitioner disclosed that the country had a good chance to reclaim both ASCN and NIOMCO, Itakpe based on unequivocal evidence but that the activities of one 'Alhaji', PwC and Adoke has made it impossible.
It would be recalled that on August 1, 2016, the federal government signed a modified re-concession agreement with an Indian firm, Global Infrastructure Nigeria Limited, GINL which led to Nigeria reclaiming the ASCN and the National Iron Ore Mining Company, NIOMCO, Itakpe.
According to Akpoti however, the August 1, signing ceremony appeared to be a flash in the pan as Nigerians were made to believe what happened then was nothing but the truth.
She alleged that the Minister of Steel and Solid Mineral, Dr. Kayode Fayemi lied to President Buhari and Nigerians that the country had no evidence against GINL in the London Court of Arbitration.