About 120 party leaders of the Peoples Democratic Party in the South-West will today meet in Akure, Ondo state capital to discuss issues surrounding the zoning of national offices.
The meeting, it was gathered, was called to discuss the discordant tunes arising from the region due to the failure of the zone to present a candidate for the office of the national chairman of the party.
The office, which is said to be meant to be zoned to the South-West, has been zoned to the North-East allegedly at the instance of a group in the zone loyal to Governor Ayodele Fayose of Ekiti State and Senator Buruji Kashamu.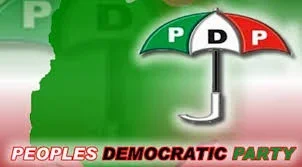 A member of the Board of Trustees of the party, Chief Ebenezer Babatope, confirmed this development to PUNCH.
He said, "We didn't say we don't want the office. It is the turn of the people of the zone to present a candidate for the party. We have been relegated to the background and I can tell you that the injustice won't stand.
"After the Akure meeting, we would come out with a strong word and communique to sound a note of warning to those who think they can take the people of the zone for granted in the party."
Source: PUNCH