Chief of Army Staff, Tukur Buratai has said that the Operation Python Dance II exercise was designed to sharpen the skills of personnel to be able to deal with internal security issues.
The army chief stated when he was received by the Ebonyi governor on Monday.
Buratai stressed that Egwu Eke was carefully planned in the interest of the Southeast and not targeted at any group.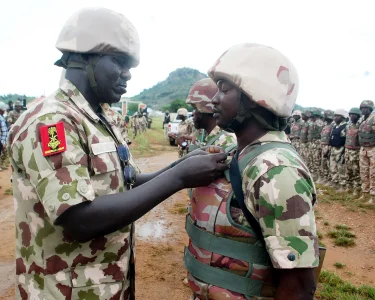 "We assure you that our troops will abide by the rules of engagement and code of conduct,'' he said.
He said that alongside the exercise, the army would render humanitarian services such as medical outreach and sanitation in various communities in the region and urged the people to show understanding.