Efforts to return normalcy to Northeast Nigeria and the Lake Chad region received a boost on Friday, after international donors promised over 200 billion Naira to help prevent famine.
The money, to be spread over three years, was pledged at a humanitarian conference in Oslo, Norway.
Co-hosted by Nigeria, Norway and Germany, the conference had sought for 1 billion Dollars in emergency funding to prevent famine in the region.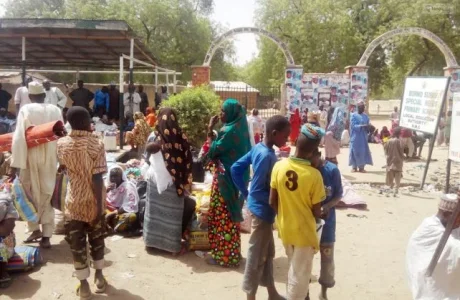 Nigeria's Foreign Affairs Minister, Geoffrey Onyeama told the conference that the sheer magnitude of the humanitarian crisis which cuts across Nigeria and countries contiguous to the Lake Chad area, was one of the largest and gravest humanitarian crisis in the world.
He said the gesture came at a time Nigeria was experiencing recession in the midst of costly military operation against Boko Haram.
Meanwhile, the UN Emergency Relief Coordinator, Stephen O'Brien says further contributions are still expected later in the year from the UK and the US, while two other unnamed countries had indicated to pledge substantial contributions.