The All Progressives Congress (APC) has uncovered the PDP's manual to rig Saturday's governorship election in Osun State, complete with projected fake results in all the 30 local government areas of the state.
At a press conference in Osogbo on Thursday, APC Chairman John Odigie Oyegun said the rigging plans were contained in two documents prepared by the PDP in Osun, and which are now in the possession of the APC.
The first is a 'secret' document marked ''HIGHLY CONFIDENTIAL'' that contains a meticulous outline of plans to rig the election, polling unit by polling unit, using pre-programmed ballot papers already designed and thumb printed with vanishing ink in favor of PDP.
The second document, entitled ''Task Force: Operation (PDP) takeover of Osun'', lists the actions to be taken at most of the 30 Local Government Areas in the state, including thuggery, snatching of ballot boxes and instigation of violent clashes, the PDP members to coordinate the recommended actions and the APC members to be arrested to pave the way for such actions.
The party said the 'secret' document further contains the plan to deploy specified numbers of impression ballot papers and vanishing ink in 1,195 polling units across 155 wards in all Local Government Areas of Osun State, in addition to a plan to de-register 47,000 voters, whose Voters Identification Numbers have been illegally acquired so they won't find their names on the voters register on election day.
It said the document also contains the number of pre-allotted votes for each local government to make up the number of 406,116, which the PDP has pre-allotted to itself even before the commencement of voting!
APC gave the breakdown of the self-allotted figures, as contained in the document, as follows: Atakumosa East (10,000); Atakumosa West (10,000), Ayedaade (15,000), Ayedire (10,000), Boluwaduro (5,000); Boripe (10,000); Ede North (10,130); Ede South (10,000); Egbedore (10,000); Ejigbo (15,000); Ife Central (35,000); Ifedayo (7,000); Ife East (33,018); Ifelodun (15,000) and Ife North (20,000).
Others listed in the rigging document are: Ife South (20,000); Ila (10,000); Ilesa East (10,000); Ilesa West (10,340); Irepodun (10,007); Irewole (20,105); Isokan (10,000); Iwo (15,000); Obokun (10,203); Odo-Otin (10,107); Ola-Oluwa (5,070); Olorunda (15,000); Oriade (10,000); Orolu (7,936 and Osogbo (28,000).
The party said the elaborate and audacious plan is to be carried out in connivance with key INEC officials from the National headquarters, and those deployed from other states, with the staunch backing of all security agencies deployed for the election, with particularly-mobilised personnel, former militants and masked thugs impersonating security officials under a combined team code named 'Election Task Force', directly under the instructions of Mr. Musiliu Obanikoro (Minister of State for Defence) and Jelili Adesiyan (Minister of Police Affairs), Mr. Femi Fani-Kayode and Mr. Chris Uba.
It said the mandate of the task force includes the intimidation, harassment and arrest of APC party chieftains, agents and sympathizers who are uncompromising or refuse their offer of filthy lucre.
APC said the second document, a part of which was written in longhand, contained even more damning evidence that the PDP has decided to employ rigging, thuggery and other acts of violence to 'win' Osun at all costs on Saturday.
For example, the party said, the document lists members of the 'Omisore Youth Forum' who must be supported with the deployment of a 'Strike Force'' to foment trouble on election day. The members are Adedotun Adebowale (alias Marcel), Kingsley Awosiyan, Muyiwa Odikunrin, Wale Ojo, Kola Oladipupo and Kako Banji.
The PDP members to be provided with 'Strike Force' to enable them disrupt voting, stuff ballot boxes or snatch ballot papers were listed as Halif A. Adeniran from Isokan War 10; Blessing Ikeaba (Ilesa West); Sunday Akanfe Atidade (Ede South, Kuge Ward 2); Shaibu Oyedokun (Ede South, Ward 10 and 11); Bode Falade (Ejigbo Ward 2); Raji Kayode (Ejigbo Ward 5) and Lasisi Gambia (Iwo, Oke Adan Ward 2).
Also, APC members to be arrested include Moshood Abdulahi, Akorede Lawal and Basiru Awobode (Isokan Ward 3); Femi Fasoro, Lanre Abu, Taiye Alapa, Seyi Elese and Taye Johnson (Ilesa West); Dele Nafui (Ayedire); Peter Babalola (Irewole) as well as Ramah Ajiboye, Johnson Ojo, Adedeji Soji and Alimi Kajogbola (Ede South).
APC said actions to be taken to swing the election in favour of the PDP were also listed in the various Local Government Areas, including Ife Central (stuffing of ballot boxes, thuggery and physical clashes); Atakumosa East (Multiple voting, thuggery and ballot stuffing); Ife North (Electoral Violence); Ayedaade (Electoral violence and rigging); Egbedore (Snatching of ballot boxes and ballot papers) and Ede South (Snatching of ballot boxes). In the LGAs, the thugs in charge of the designated evil assignment and the APC members to be arrested were also listed.
Meanwhile, the party has said it is not true that the military command is unaware of the plan to use soldiers to rig the Osun election, as 38 army officers were dispatched to Osun on Wednesday and were part of the team that disrupted the rally that was to be held in Osogbo by the NLC in support of Gov. Aregbesola.
Also, it said that Chris Uba has been given 50 soldiers from Enugu, which he would lead to Osun for one mission and one mission only: Brutalize, intimidate or kill any APC supporter who wants to prevent PDP's rigging. One wonders when Uba joined the army that he has now become a military commander!
APC said the outlined rigging plans explain why the PDP has been boasting repeatedly that it would capture Osun, having successfully executed similar plans in Delta Senatorial, Anambra governorship and Ekiti governorship elections.
''All these point to the fact that PDP's devilish plans to destroy our nascent democracy would stop at nothing to achieve its aim. We hereby put all stakeholders on red alert. We call on Prof. Attahiru Jega to ensure that his name does not go down in infamy as some others have.
''We also call on the new IGP and other security agents to show to Nigerians that they are truly professional men and women of honour. We appeal to all Nigerians and particularly the Osun electorates to be extra vigilant and ensure that their will is not subverted by this on-rushing brigade of evil,'' the party said, vowing to put all machinery in place to safeguard the mandate of its teeming supporters and resist all forms of intimidation or devilish manipulation of the voting process.
APC said it is confident that, in the end, millions of soldiers, police and other security agents are not enough to take on the people and crush their will, much as they will try to.
Click here to see the documents [as published by Today.ng]
#PDP #APC #Osun #Jega #Omisore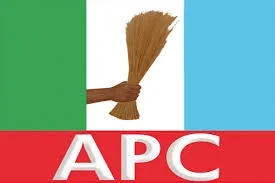 Last edited: