The Peoples Democratic Party, through her National chairman, Sen. Ahmed Makarfi has said that members of the state caretaker committees will no be allowed to contest any executive position of the party in their states.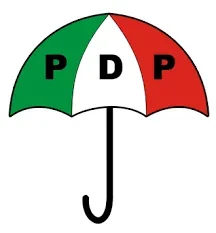 He said that the caretaker committees should work to build the party in their respective states and prepare the ground for the incoming executives.
Makarfi gave the directive in Abuja today while inaugurating the caretaker committees for Lagos and Kwara States.
The chairman of the Lagos State caretaker committee is Chief Tunde Akindehin while that of Kwara State is Tunde Osolake.
Makarfi encouraged the members to be guided by the principles of mutual accommodation and knowledge that power only comes from God. He reiterated that God only gives power to the one he wishes.
Makarfi also noted that the principles would make it much easier for party members to live with one another.
The former governor of Kaduna State said, "Power comes from God; in whatever we do, let us be guided by this singular knowledge. He will give such power to whom He likes and wants.
"You can't be too smart for God. You can't be too rich or too poor. You must always have mutual accommodation for one another. This guiding principle will make it easier for us to live with one another.