A Chieftain of the opposition Peoples Democratic Party (PDP), Dr Isaac Ojukwu, has set himself ablaze in a rented hotel apartment in Nyanya area of Abuja.
The incident which occurred early hours of Thursday, also saw the entire hotel burnt to ground level, even as the deceased was equally burnt beyond recognition.
The late Dr Ojukwu was a member of the PDP, Diaspora unit, Leadership Newspaper gathered on Sunday.
He was said to have handled the diaspora unit of the Party in Germany, Denmark among other foreign countries.
Document and other files found in his luggage rescued in the hotel indicated a strong connection to the Party hierarchy, some of which showed he might be connected to a serving Governor in a PDP controlled state.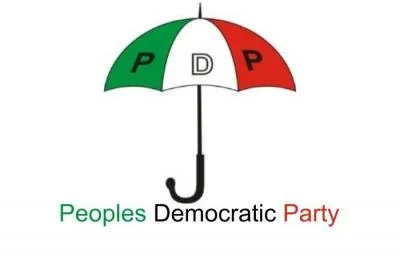 The Owner of the burnt Hotel and Associate Professor at the Nasarawa State University, Keffi, Sylvanus M. Itodo, said it still remained a shock.
"It was around 12am that I received a phone call from one of the boys in the hotel, crying, that my hotel was on fire. Before I could get to the hotel, the flame was everywhere; and it took the efforts of the Federal Fire Service to prevent the inferno from escalating to the surrounding houses", Itodo lamented.
Investigations by leadership also revealed that, the deceased, who hailed from Ohuhu in Umuahia area of Abia State, has been staying in the apartment, Boundary Plaza Hotel, Nyanya, for the past 5 years.
Source: Leadership