An online petition calling on President Muhammadu Buhari to resign for disobeying court orders to release some high-profile detainees has gathered over 600 signatories in just over 48 hours of being created.
The petition, created by lawyer, Carol Ajie, followed comment by Mr. Buhari that a former National Security Adviser, Sambo Dasuki, who is being prosecuted in relation to an alleged misappropriation of $2.1 billion; and the leader of separatist group, Indigenous People of Biafra, Nnamdi Kanu, despite court orders that they should be freed during last Wednesday Presidential media chat.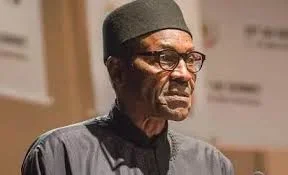 So far, the petition has collected 680 signatures out of its 1,000 person target.
The petitioner argued that the government should have deported Mr. Kanu or release him after detaining him for a period of not more than seven days instead of holding him indefinitely as stipulated by the Immigration Act or the Administration of Criminal Justice Act.
Source