Students of Obafemi Awolowo University has decried over the horrible state of their hostels, saying that Prison yard is far better than the hostels.
In fact, the alumni of the university often claim that OAU is the most beautiful campus in Africa. Founded in 1961 as the University of Ife by the regional government of Western Nigeria and renamed Obafemi Awolowo University on 12 of May 1987, in honour of the first premier of the Western Region of Nigeria, Chief Obafemi Awolowo, OAU is ranked as the most productive university in Nigeria by the National Universities Commission (NUC).
According to Omotayo Akande, President of the OAU Student Union, "It is oblivious the horrible living condition in the hostels and we as Students' body is not relenting in the struggle for the welfare of the students. Speaking with Daily Trust, the Student Union President said that there is need to renovate the hostels and guard against overcrowding.
Students are complaining of bedbugs. There are no good toilets and we are subjected to a condition that is not favourable to learning. In fact, we are afraid of an outbreak of diseases on this campus", Akande lamented.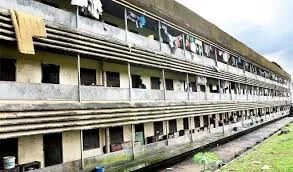 Reacting to the development, the Public Relation Officer of the university, Mr Abiodun Olanrewaju faulted the students' claims as he blamed them for abusing the facilities in their hostels. He said the students overcrowded the hostels and overstretched the facilities.
There are 8 halls of residence including Fajuyi, Awolowo, Angola and E.T.F for male students, while Moremi, Akintola, Alumni and Mozambique halls of residence are for female students. Signs of wear and tear were very visible on the long stretch of buildings when Daily Trust visited.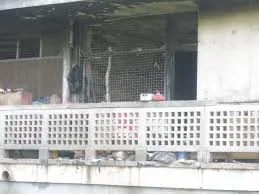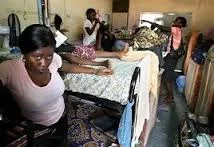 -
Dailypost