Inspector General of Police, IGP Idris Ibrahim's Special Squad on Wednesday raided the house of senator Rabiu Musa Kwankwaso's younger brother Lawan Musa Kwankwaso in Kano State.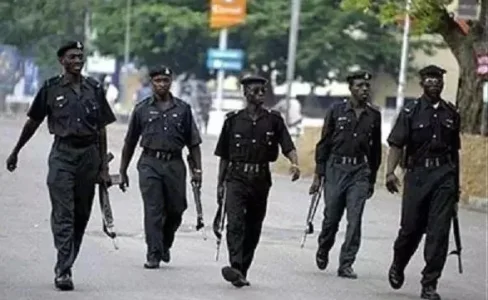 Security source told Vanguard that "heavily armed squad sneaked into the commercial city at the wee hours of Wednesday and were booked at Sharada police station for smooth conduct of the operation.
"It has something to do with business deal involving senator Rabiu Musa Kwankwaso where his younger brother served as a front.
"The special squad stormed the Sharada residence of the Kwankwaso's midday and conducted a thorough search in an operations that lasted 3 hours", the source said.
It was learnt that Lawan Musa Kwankwaso who was caught unexpected by the security agents offered "total cooperation to the visitors."
Although it has not been disclosed what was recovered from the residence, the source added that "it was a successful operation."
However, reacting to the development, Kano Police Public Relations officer, DSP Magaji Musa Majia said "our command was not behind the operation and cannot comment on it.
"We should be let out of this because Kano command has nothing to do with the operation", he said.