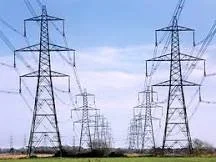 There were indications on Friday in Lagos that the channelisation of the ongoing Independent Power Projects into the national grid in December would leverage the nation's electricity generation to 6,000 mega watts.
Investigation by the News Agency of Nigeria (NAN) and confirmed by a top official of the Ministry of Power showed the power projects would further boost the level of electricity generation.
The official, who preferred anonymity, however said that the contribution of the new plants would also depend on the availability of gas.
``We are currently generating between 3,000 mega watts and 3, 200 mega watts of electricity as against 4, 000 mega watts generated in early in the year,"he said.
According to him, vandalism of gas pipelines, distribution, transmission and infrastructure of the sector were the greatest threat facing the sector, and urged stakeholders to assist in eradicating these sabotage.
``Nigerian stakeholders and civil society should increase advocacy crusade against this major act of sabotage against the power sector.
``Realisation of the dream of the present administration in power sector will help to reduce unemployment as well as boost national economy development.
``Government plans to diversify the energy sector through the exploitation of renewable source of energy in solar, wind, coal and small hydropower,'' he said.