As the
new Captain America film
made an eye-watering
$181.8m in the North American box office
this weekend, it was also causing digital waves across the Atlantic in Africa.
One of the movie's opening scenes is set in Lagos, one of
Nigeria's main cities
, and even though it was reportedly filmed on a
set in Atlanta
in the US, it inspired Nigerian tweeters to generate the #CaptainAmericaInNigeria hashtag.
Captain America: Civil War, the latest offering from Walt Disney Marvel Studios, is the third instalment of the series. Characters from the entire Marvel universe, including Iron Man, Black Widow and Hawkeye, are featured. But some Nigerians felt that even with some super assistance, Captain America would not prevail in Nigeria.
Nigerians used the hashtag to theorise how the American superhero, whose origins date back to World War II, would fare with issues facing their country. Many of the tweets were also tongue-in-cheek comments about issues facing the West African country. These ranged from recent fuel shortages to the perennial problem of corruption.
See Photos Below: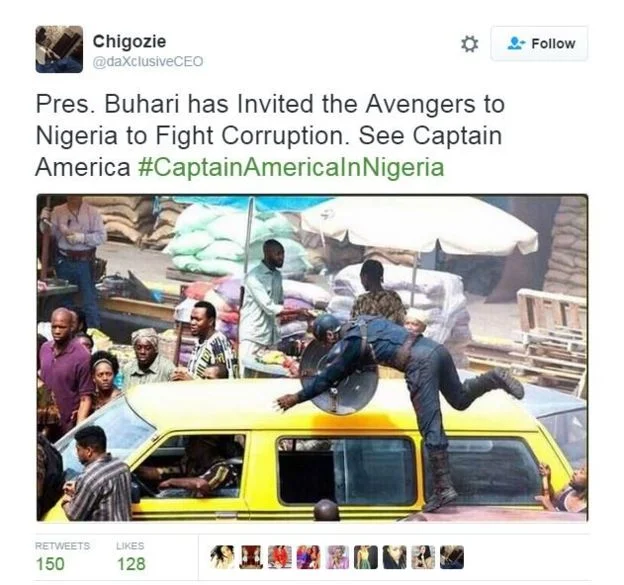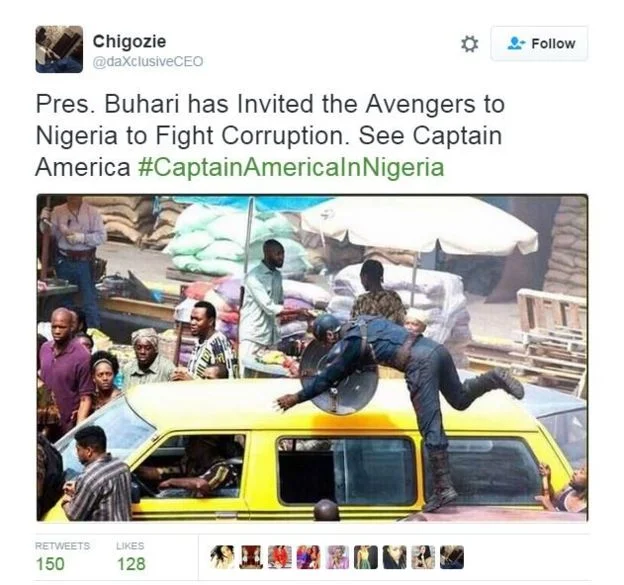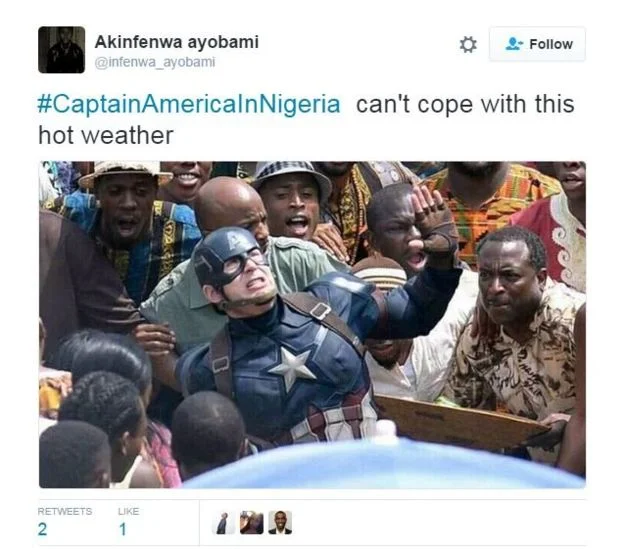 Source:
BBC