US President Donald Trump has nominated Neil Gorsuch as the a Supreme Court Judge of the United States.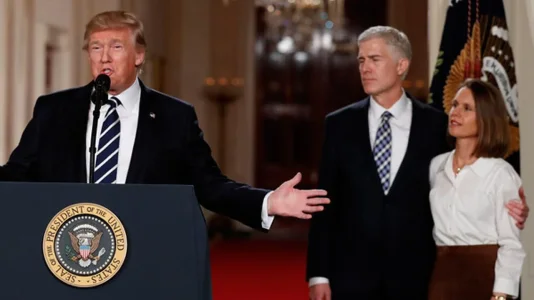 49 year old Gorsuch is the youngest Supreme Court nominee in 25 years. Gorsuch was named as a replacement for late Antonin Scalia who was one of the nine judges of the SCOTUS, until his death in 2016.
If confirmed by the senate, Gorsuch will restore the court to the conservative tilt it held with Scalia on the bench.