Prophet Adol Chris of Eternal Light of World Christian Church, Abakaliki, is claiming that he got revelations about President Muhammadu Buhari's health since 2014.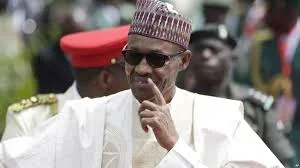 Prophet Chris made the disclosure on Sunday evening, March 12, during a special thanksgiving service to celebrate the return of the president, the Sun reports.
He said, "In 2014, while I was praying, I was shown the President of Nigeria, Muhammadu Buhari. In that prophesy also, I was made to understand that the President would undergo serious spiritual attack and that he would get sick and would almost go the way former President Yar'Adua went but God made me to understand that he would survive and finish his tenure."