A pregnant woman who was in a Cherubim and Seraphim Church died when the concrete blocks from the church's fence collapsed on her during a rainstorm which wreaked havoc across Lagos on Monday.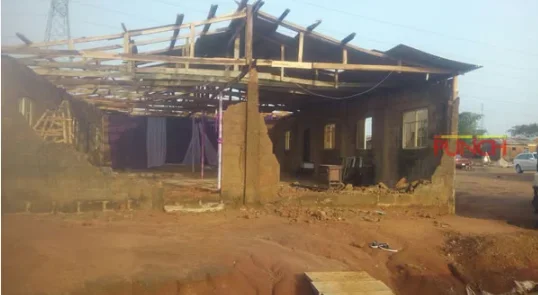 Eyewitnesses said the Lagos State ambulance services came to evacuate her corpse yesterday evening from the church located on Power Line Road, Ikola-Ilumo, Lagos.
At Peace Estate, Command Road, Ipaja, the storm removed the roof of several houses, snapped and fell electricity poles, and also damaged a block-making industry.
Residents estimated that the storm left in its wake damages worth millions of naira.