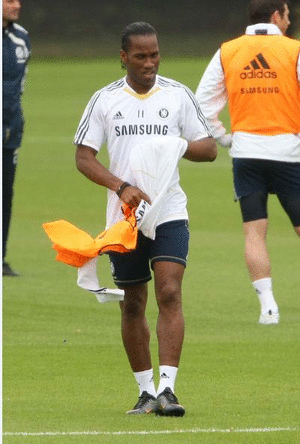 Ivory Coast international Didier Drogba has for the second time in his football career joined Chelsea football club.
Drogba who left Chelsea in 2012 after scoring the last penalty that won them the Champions League,agreed a one-year deal to return to the club.
Drogba told Chelsea's official site: "It was an easy decision - I couldn't turn down the opportunity to work with Jose again."
"Everyone knows the special relationship I have with this club and it has always felt like home to me.
"My desire to win is still the same and I look forward to the opportunity to help this team. I am excited for this next chapter of my career."
Jose Mourinho earlier on Friday hinted that Drogba will be returning to the club,but also pointed out that he will be a squad player.
After Drogba's arrival was confirmed,Mourinho said of the signing: "He's coming because he's one of the best strikers in Europe.
"I know his personality very well and I know if he comes back he's not protected by history or what he's done for this club previously. He is coming with the mentality to make more history."