Robbers suspected to be working as a syndicate, have aided Imo State House of Assembly and carted away cash, valuable documents and electronic equipment.
According to Vanguard newspaper, it was not clear how the rampaging hoodlums gained entrance into the complex and had all the time to break in and select their desired sensitive documents they stole.
No official statement has been issued by the Speaker, Chief Acho Ihim, on the crime, but Vanguard gathered that the robbers broke into the offices of some lawmakers, where they wreaked havoc.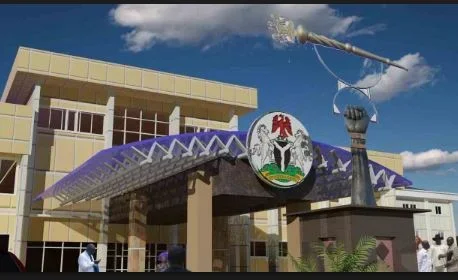 When Vanguard contacted on his mobile line, the member for Ikeduru state constituency and House Committee Chairman on Health, Dr. Uche Oguwuike, not only confirmed the incident, but also affirmed that his office was equally burgled.
"The robbers burgled my office and stole a number of things, including two plasma television sets and other electronic gadgets in my office", Dr. Oguwuike said.