French Ligue 1 side, Monaco have revealed Chelsea FC have rejected their €50 million (£35.5m) bid for embattled Jose Mourinho.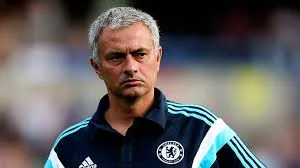 The club's representative, Alessandro Proto, an Italian businessman, further explained that Chelsea owner, Roman Abramovich demanded for €100 million for Mourinho's deal to be considered.
Meanwhile the Russian billionaire was said to have described Mourinho "the best coach in the world", despite his current situation at the club.
"We offered €50 million to have the coach immediately, but the request was €100m and that figure seems exaggerated," Proto Enterprises said in a statement to EFE.
Meanwhile, Mourinho is under pressure to deliver results after Saturday's defeat to Liverpool at Stamford Bridge - their eighth in all competitions this season - left the club 15th in the Premier League.
"I have four years. In this case, three years and seven months," said the Chelsea manager on Tuesday.
"Yes, I know why the results have been different but I can't tell you because I'll be here a long time. It's a combination of factors. Some of them I can't, I don't even want to touch them — but yes I know." goal