Two of the 1,191 pilgrims from Oyo state who performed this year's hajj were detained by the Saudi Arabian authorities for a drug-related offence. Adeleke AbdulKareem, secretary, Oyo State Pilgrims Welfare Board, disclosed this in an interview with
Newsmen
in Ibadan on Monday.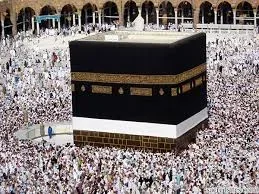 Abdulkareem said the affected pilgrims were females, adding that one of them escaped while the other was still in detention. He explained that Tramador, a drug, which was under ban in the country, was found with the pilgrims, saying they had earlier been warned against it.
He also said that two other pilgrims from the state died due to ill health. He said the last batch of pilgrims from the state arrived Nigeria on October 11. He advised pilgrims to always comply with the rules and regulation of the Saudi authorities to avoid being arrested or tarnishing the country's image.