The Lagos State Safety Commission has shut the multi-billion multi-national shopping outlet, Shoprite located at the Ikeja Shopping Mall, Ikeja, Lagos, southwest Nigeria, for allegedly breaching safety law.
Officials of the commission were said to have stormed Shoprite on Friday afternoon and drove everyone out and sealed off the massive premises, placing a seal order at the entrance.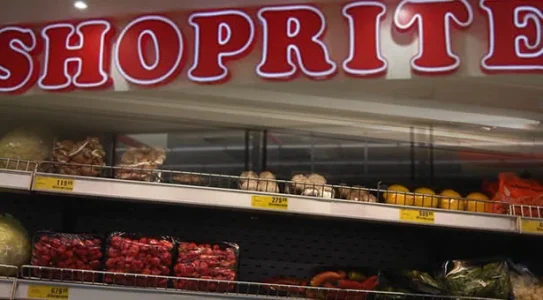 The seal order notice read: "Sealed, this premises has been sealed following the breach of safety law. This seal must not be broken. For further enquiries, contact the Commission."
However, a source in the commission told P.M.NEWS that the place was shut for failing to abide by the safety laws of the state.
The source said there had been complaints by members of the public about adulterated and expired products being sold in the outlet, adding that investigation was also carried out before the place was shut.
Investigation revealed that some products that were supposed to expire in one month's time were found on the shelves of Shoprite in Ikeja.