The Cyber Security Experts Association of Nigeria (CSEAN) said the plans by the Nigeria Senate to gag social media would increase cybercrime in the country.
CSEAN President, Remi Afon, while condemning the move, said it violated the United Nations Universal Declaration on Human Rights.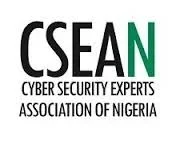 "No new law is needed in Nigeria to deal with social media misuse as the existing law coupled with the cybercrime law deal effectively with false allegations, libel and related offences," he said.
He said the rise of social media has shown that the internet was truly a democratic medium where people can make their opinions known.
Source