In an interview with New Telegraph two Ifa priests, Chief Zebrudaya of the famed New Masquerade, Ayekonilogbon and Yemi Elebuibon has revealed that the Lagos lagoon is angry, a reason why many attempts suicide recently.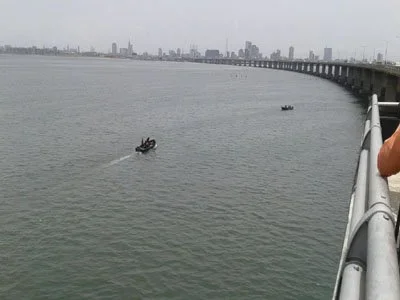 He advised the Oba of Lagos on what to do to calm the lagoon and forestall future suicide attempts.
He said: ''What His Royal Highness, Oba Rilwan Akiolu of Lagos, needs to do now and urgently too, is to assemble credible traditionalists, I mean Ifa priests, to find out why the lagoon has suddenly become angry. All what the Babalawos need do is get close to the water, take a little for consultation. Ifa is capable and would surely reveal why all these things are happening.
''Until that is done, we might be chasing shadows."
Also, Chief Yemi Elebuibon, another wellknown Ifa priest said that whenever it (suicide) happens proper inquiry is set up by the king or head of the community where it occurred to find the cause of the problem and an Ifa priest is mostly called upon to prescribe atonement to cleanse the city."
When a person consults Ifa, according to him, the past, present and future will be revealed. "Ifa gives warning about incoming dangers and the priest analyses the root cause of a certain predicament. Signs of hypnotism can range from change in attitude, manner of speaking and so on and only people close to the person can discover this.''