Aminu Tambuwal, former speaker of the house of representatives, on Friday succeeded in retaining his position as governor of Sokoto state, but his legal battles are far from over.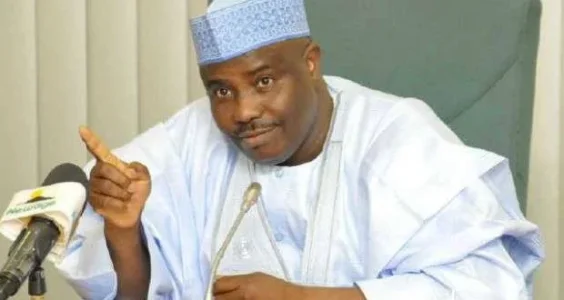 Although the supreme court declined to unseat him, it ordered the High Court to retry the case brought by Umaru Dahiru, a former senator, challenging the nomination of Tambuwal as candidate of the All Progressives Congress (APC) in the April 2015 governorship election
Dahiru contested the December 2014 primary of the party but lost to Tambuwal, who eventually went on to win the gubernatorial poll conducted and was subsequently sworn in as governor.
Imam Imam, Tambuwal's spokesman, said the appellate court, in a judgement written by Musa Dattijo Muhammed JSC and read by CC Nweze, both justices, held that rather than consider the case as mere academic exercise, the high court should retry the case on its merit.
Paul Kassim, counsel to Tambuwal, who led six other lawyers, said the defence were satisfied with the ruling and would get set for trial at the Federal High Court.