Switzerland has given conditions for repatriating $321m looted fund to Nigeria.
The Minister of Foreign Affairs, Geoffery Onyeama said that the government was working on the modalities for the repatriation.
Part of the conditions includes but not limited to...
- the fund will be used for projects that will benefit Nigerians and they (the projects) must be monitored by the World Bank.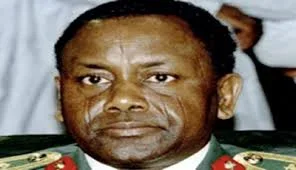 - There should be monitoring mechanism for the fund after repatriated.
- That World Bank would be part of the monitoring process to ensure ensure that the money is used for the benefit of Nigerian people.
- Both countries will have a very constructive relation, adding that Switzerland planned to open a consulate in Lagos that would boost economic relations between the two countries.
Speaking shortly after holding a meeting with the Swiss Foreign Minister, Didier Burkhalter, on Tuesday in Abuja, Onyeama explained that Nigeria had signed an agreement with the Swiss government in the area of human right and migration.
The Minister stated that Burkhalter's visit was significant as it marked the commencement of the fund repatriation process, noting that other looted funds may be discovered in hidden accounts in Swiss banks.