10 Great Places You Can Have Fun This Christmas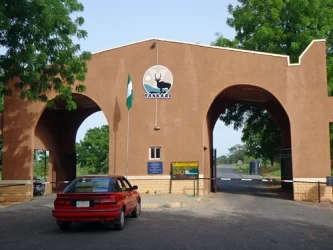 Wherever you are in Nigeria this Christmas season, there's always someplace close to you that you can have fun without breaking a bank or giving your arm. Whether it is a beach, cinema, galleria, tourist attraction, amusement park, zoo, ranch, or restaurants, there are lots of places to have fun with your family this Christmas period, and some of them will be highlighted here.
1. Supreme Dishes, Calabar
Located at 40, Ndidem Usang Iso Road, Calabar, Supreme Dishes is certainly a place to be if you happen to be in Calabar, Cross Rivers State this Christmas season. With a beautiful décor and calm atmosphere, this is the place to have a private or family meal this festive period. Supreme Dishes serves fresh and hot meals at all times, and the sumptuous meals come real cheap to what you'd expect. For all local and continental dishes with a difference, Supreme Dishes must be the first place to come to mind if you must enjoy the best of Christmas in Calabar at this period with you lover too.
2. IITA Forest, Ibadan
If you are in Ibadan, Oyo State this Christmas period, then you might have fun visiting the International Institute for Tropical Agriculture (IITA) Forest located at the Moniya axis of the ancient city of Ibadan. This forest reserve is home to over 2,000 species of exotic plants and hosts over 85 species of rare birds, while you might even be lucky to come across a big game on your path in the research forests. There is a lake 3 km long within the IITA forest with diverse fish species resident in it, and a leisure stroll as well as a sightseeing mission across the forest might be all the fun you and your family need this Christmas season.
3. Millennium Park, Abuja
The Millennium Park is the largest public park in Abuja, Nigeria. You will enjoy this Christmas season by visiting the park, and the functional fountains and bright lights lining the park is enough to keep you glued to the palpable enchantments within the park. A small river runs through the park, and there is a section devoted to scientific study of the natural environment; this portion of the park is Italian-styled with a garden layout that keeps children fascinated with all they see. There is another portion of untouched nature where tropical birds and butterflies swarm about to delight visitors who have come to have a good time this festive December period.
4. Nike Art Gallery, Lagos
The Nike Art Gallery is located in Lagos, and is a world of arts for all arts lovers across the nation. Many people have visited this art gallery and stimulated to pursue arts as a career, while many others have been inspired into natural creativity and deep thinking just browsing through the artworks on display. Put on display are beadworks, painting, stone-works, carvings, traditional loom weaving implements, indigo dyeing materials, embroidery, singing and dancing arts, and music arts among others. This art gallery is a place to visit with your family this Christmas period.
5. Yankari Games Reserve, Bauchi
If you're thinking of thrilling your children and friends with the sight of hippos, baboons, elephants, antelopes, lions, and over 70 wildlife species and exotic birds, then the Yankari Games Reserve in Bauchi State is the place to be this Christmas period. This is the largest natural reserve in Nigeria, and one of the greatest tourist attractions the country has on offer. Apart from enjoying the coolest safari with your lover, family, or friends seeing animals at the games reserve, you can also take time out to visit the Marshall Cave Systems and the Wikki Warm Springs for some exploration or a dip.
6. Tinapa Business Resort, Calabar
Are you looking to enjoy quality time at a mini amphitheatre, restaurants, pubs, cinema galleria, entertainment arcade, and leisure facilities without leaving a spot this Christmas period? Then the Tinapa Business and Leisure Resort at the Calabar Free Trade Zone in Cross River is the place to be. Here you will be able to watch an 8-screen cinema, shop at retail and wholesale trade outlets, enjoy live music at the entertainment centre, watch live shows at the mini amphitheatre, let your children use the children's arcade, and enjoy the best of meals at the restaurants or quality drinks at the pubs.
7. Ikeja Shopping Mall, Lagos
Are you in Lagos and looking for a place to shop this Christmas period? Then the Ikeja Shopping Mall is the best place to spend some time. Located in the centre of Ikeja, the Ikeja City Mall is both a shopping and entertainment resort. The mall features cinema halls and kiddies zones where children and entire families can enjoy their time this Christmas period, and there are various restaurants within the shopping mall where you can enjoy the best of local cuisines and foreign meals.
8. Jos Wildlife Park, Plateau
Are you based in Jos or anywhere in the North-East of Nigeria and desire to visit a wildlife park with your family this festive season? Then you must visit the Jos Wildlife Park to have a natural view of wild animals in their natural habitats. Here you get to see elephants, crocodiles, buffalos, hippos, gazelles, pythons, lions, ostriches, baboons and other rare wildlife. There is a museum that stocks antiques and animal fossils within the park, and there is a video viewing centre where children can enjoy quality films. There is a wide pine forest which can be used for picnicking and there are restaurants to see the needs of hungry tourists.
9. Tourist Beach, Port-Harcourt
A tourist beach might be one of the best places to be this Christmas season if you are based in Port-Harcourt, Rivers State. The Port-Harcourt Tourist Beach is a scenic stretch of sandy landscape situated side by side with a beautiful body of water – which can be used for social picnics and family vacations. You also get to enjoy the best of cultural entertainment at the beach this festive period, and this adds to the fun of sunbathing, restaurants, and other live shows going on at the beach. It is the place to be with your family this period, and the place for lovers to consider visiting this Christmas season.
10. Abraka Turf and Country Club
If you are resident in Delta State and need a great place to be this December period, then you must think of the Abraka Turf and Country Club. It is located on the plains of the Delta coastline and offers savannah adventure with natural reserves against the background of a clear emerald river. This country club and resort would be excellent as a holiday retreat spot for families, considering the recreational facilities on ground to engage children and adults alike.