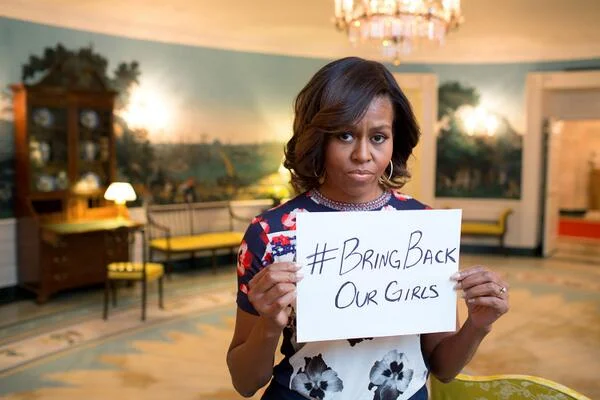 For weeks, the plight of more than 200 Nigerian girls kidnapped and trafficked by Islamist terrorists drew little attention internationally. A Nigerian lawyer's tweet marked the starting point of a now global campaign.
Casual news readers could be excused for assuming it was just last week when the now highly publicized kidnapping of more than 200 Nigerian school girls took place. That's when reports of their abduction began leading news coverage, a full three weeks after the crime occurred in the night beginning April 14.
It's thanks in large part to an initially uncoordinated campaign launched by local Nigerian activists that the girls' disappearance didn't continue to fly under the radar at major news providers. The campaign began on April 23 with a single tweet by Nigerian lawyer Ibrahim M. Abdullahi, the first to use the now viral #BringBackOurGirls tag, amid what he calls "complete dissatisfaction" with his government's response to the incident.
Click here to read more
Source: #