The drama between Tonto Dikeh and her estranged husband, Churchill Olakunle is a long way from over.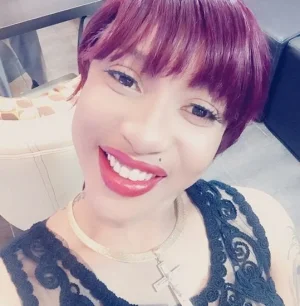 An unnamed source close to Churchill has discredited Tonto's claims that she bought two new cars herself and passed it off as gifts from her husband. The source who spoke to LIB also said that Tonto had a drug problem and was sometimes very violent.
"They are all lies. If Churchill had ever laid hands on Tonto, she would have photo evidence, that's the kind of person she is. She would have taken photos. She was the violent one. She set fire to his clothes and destroyed proterty worth millions in their home
''She claimed he never bought her all those gifts but she returned the Lexux jeep he bought for her and kept the Prado. She drives a Prado, can she afford to buy one herself? She just became bitter. And she was always threatening him, saying she would go online and release lies about him and ruin his life and career because for some reason, she thinks she made him.
''Olakunle is not perfect but he's not the devil she's painting him. This is a man who bought a G-Wagon for her dad. She was still using drugs and Olakunle was seeking help for her as he was committed to their relationship.