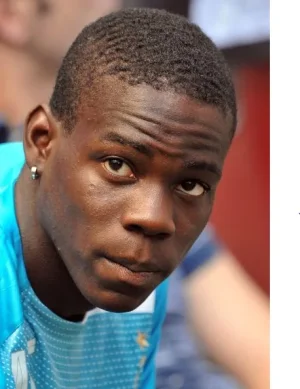 Liverpool are believed to be on the verge of signing Italian striker Mario Balotelli from AC Milan.
Balotelli has constantly been linked with a move away from San Siro,with Arsenal said to be considering moving for the player.
But it has emerged that Liverpool are the closest to signing the former Manchester City and Inter Milan player.
Some reports claimed that Liverpool's bid for the 24-year old, collapsed after AC Milan refused to insert a clause of that Balotelli will be of 'good behaviour' in the deal.
Although it was thought that he would be joining the Reds on a loan,but that has been discarded as AC Milan wants any deal to be on a permanent basis.
Having lost Luis Suarez to Barcelona,Liverpool wants to bring in a quality player that will help them challenge for titles on all fronts.