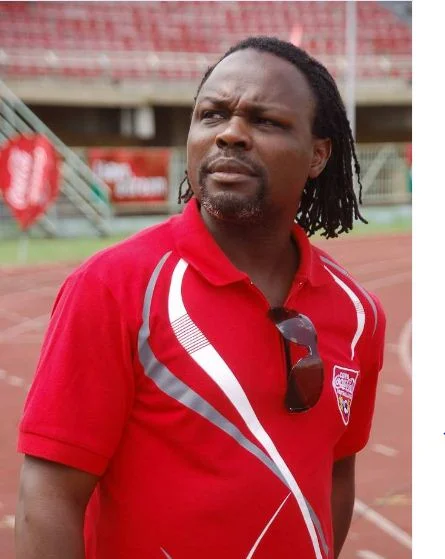 Former Super Eagles player Victor Ikpeba has backed Qatar to host a successful 2022 World Cup,adding that every host lobbies to win the rights to stage international tournaments.
There has been widespread criticisms on Qatar chosen as the 2022 World Cup hosts,with many questioning why it was taken there,considering the hotness of the region at the time the tournament will be staged.
Qatar was accused of bribing its way to winning the hosting rights,which has all but accumulated in the catalogue of problems that the Asian country has faced.
But Ikpeba said that he does not see anything wrong in Qatar being chosen to host the World Cup.
"We have heard a lot of things Europe has against Qatar," Ikpeba said.
"From weather to bribery, the issues appear not to be ending. I just want to say that I was in Europe when France won the bid and hosted the France '98 World Cup. They lobbied to host the World Cup.
"Germany lobbied to host the World Cup. All countries lobby to host international events. I don't know about bribery. It is wrong to bribe but it is part of the game to put up a good proposal and lobby to be awarded the right which I think Qatar did and got it right," Ikpeba was quoted to have said by Vanguard Sports
"I think that people should realise that it is the World Cup that we are talking about and all parts of the world have the right to host the World Cup if they meet the conditions and satisfy the inspectors. If FIFA was discriminatory we would not have had the chance to host the World Cup in Africa.
"If FIFA was discriminatory in the past they have now changed. The Middle East could host the World Cup and I'm solidly behind Qatar. If it's winter that will be good for the game of football let some continents adjust their league.
"Hosting World Cup in Qatar will change a lot in the Middle East and if we could host it successfully in Africa, I think they (middle East) should be able to do so if not better. I think that some people have not imbibed the spirit of sportsmanship in this regard. And that's why they still have issues with Qatar. They should learn to accept defeat and accommodate all in the interest of the game."