Presidential candidate of Kowa Party and the only female candidate in the 20165 general election, Professor Remi Sonaiya has reacted to President Donald Trump's proposed call to President Muhammadu Buhari.
President Buhari will this afternoon in the United Kingdom receive call from his US Counterpart, Donald Trump at his London residence
, according to Bashir Ahmad, Presidential aide on social media.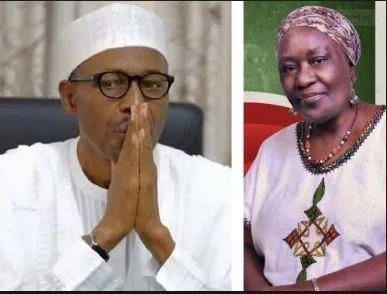 The 61-year old professor of French and Applied linguistics said Nigerians have been waiting for days, hoping the President will talk to them but he is ready to speak with United States President, Mr. Trump.
She said: "
We hear President @MBuhari will speak on the phone with Mr. Trump today. Meanwhile, WE have been waiting for days, hoping he'd talk to us!
".
President Muhammadu Buhari's phone conversation will Donald Trump will once again confirm to Nigerians that the president is hale and hearty on vacation.