Manchester City coach, Pep Guardiola, has hailed on-loan Bournemouth midfielder, Jack Wilshere as a "special" talent ahead of their Premier League clash on Monday.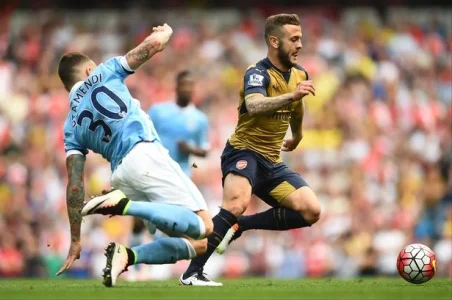 City travel to the Vitality Stadium, knowing that victory will cut the gap between them and leaders Chelsea to eight points and take them up to second.
Guardiola is also looking forward to facing Arsenal loanee Wilshere, who he first encountered in 2011 while at Barcelona.
"I remember in Barcelona and that year we played Arsenal he left a massive impression when he came," Guardiola is quoted as saying by the Daily Telegraph.
"A high, high level. I know the problem with Jack Wilshere was just the injuries.
"He's lucky to play regularly for one season and he is going to be back to being one of the best midfield players in England by far. He's quality, he's smart and has the quality on the ball. He has a special quality with the ball, dribbling as a holding-midfielder to attack central defenders – it's not easy to do that.
"He's a little bit like [Mousa] Dembele at Tottenham. They have quality to pass, pass, pass and then immediately destroy the defensive structures. I'm so happy he's back and he's playing regularly. Hopefully on Monday he can play."