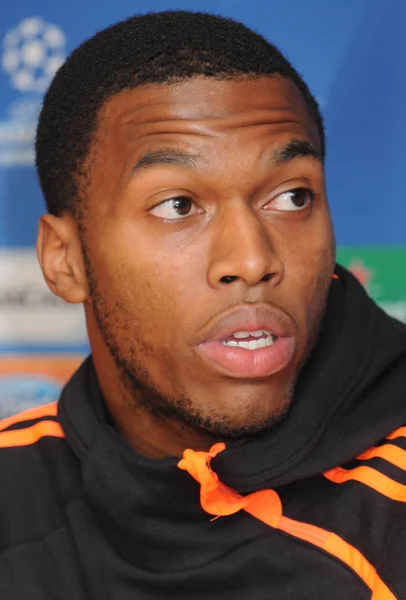 Liverpool forward Daniel Sturridge has said that his side's 2-1 win over Southampton is an indication that they are 'stronger' even without last year's top scorer Luis Suarez.
The Reds played their first league game at home with Sterling getting their first while a 79th-minute winner by Sturridge sealed the game for Liverpool.
There has been speculation over what may be for Liverpool now that last season's top scorer,Suarez was sold for a big money move to Barcelona.
Sturridge even argued that they are better team following the sale of Suarez this summer: "I think so, with the players we've brought in.
"No disrespect - he's a great player and will be missed - but we move on."
However,Liverpool manager Brendan Rodgers revealed that he got a good luck message from the Uruguayan before the game against Southampton.
"His heart will always be with Liverpool," added Rodgers.
"Our ambitions have to be bigger than one player," added Rodgers. "We're bigger than any one player, I still think we need a striker so we'll search through until the end of the window for that.
"I don't think anyone has given us hope of getting in the top four. We loved the challenge last season and that is what we look to recreate."
Last edited by a moderator: